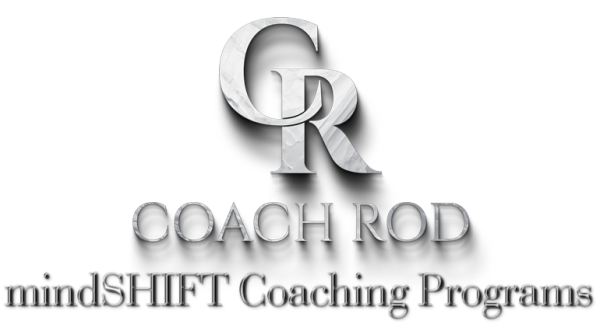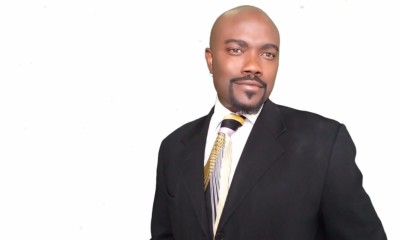 ​
Personal Performance Coaching
Get one on coaching from 'Coach Rod' and learn how to breakthrough your limiting beliefs and out of you current comfort zone. Rodney will help to get you 'unstuck' and performing at a whole new level. His one on one coaching is done one month at a time and includes various forms of teaching. Some of the topics covered are:
Learning how to become more focused

Finding purpose and passion




Creating daily disciplines




​Goal setting




Finding your current why




​Increasing self-belief



Creating a compelling life vision
"So after going thru 4 Business/ Life Coaches, I've finally found one that has been truly effective in helping me break through my mental barriers that I've had the last two years.  With that said I highly recommend Rodney Allgood!
You can thank me later."  

Noel Casimiro 
CEO, Great American Foodie Fest
*Schedule a complimentary 30 min call with Rodney by clicking the button below
30 min call with Coach Rod
Corporate Coaching & Training
Leadership
In this training, we go deep into the philosophies that made John Wooden a 10 time NCAA championship coach.

His concepts are equally applicable to
business.
John Wooden's Pyramid of Success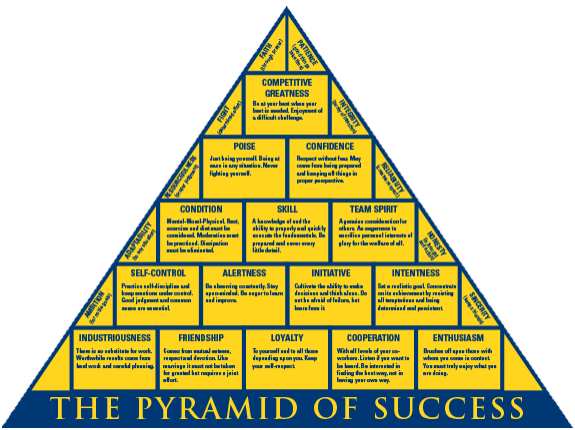 Team Training & Online Course
Industriousness-Friendship-Loyalty-Cooperation
Enthusiasm-Self Control-Alertness-Initiative
Intentness-Condition-Skill-Team-Spirit-Poise
Confidence-Competitive Greatness-Ambition
Adaptability-Resourcefulness-Fight-Faith
Patience-Integrity-Reliability-Honesty
Sincerity